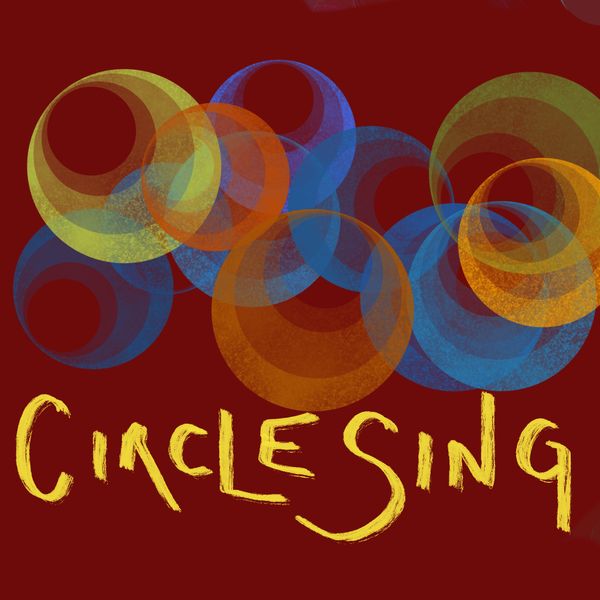 This is the extension of Bobby McFerrin's Circlesong gatherings and a way of being in community with improvised music, singing spontaneous creations and sending these songs out into the world. 
Sing From Home - Singing Meditation and CircleSing Sessions.
I would like to combine this class together into one day. You can do one or both sections of the class.  If new to these offerings please read the descriptions on my website or contact me with any questions.
This session will start
Thursday, July 15, and run each Thursday until August 26, 2021
10:30 - 11:15am - Sing From Home - Singing Meditation
11:15 - 11:30am - break
11:30 am - 12:15pm  - CircleSing
by Donation
(suggested $8-$20 depending on whether you are doing just one section or both sections)
In the break we will be encouraging a silent meditation or an expressive activity like journaling, drawing or movement for integration of skills and experience from the Sing From Home practice. Then at 11:30am we let all that we did integrate with 45 minutes of improvisational CircleSinging. You may choose to continue or include the expressive activity along with your singing throughout the CircleSing time.
If you plan to attend you can
with regards to payment if you can please wait until July 15 just to confirm that there is enough interest to run the session. Then payment can be sent by etransfer to karenporkkamusic@gmail.com.  Thank you!
(For new singers to this practice I offer a 15 minute foundational instruction or review starting at 10:15am
Please let me know if you are planning to attend at 10:15am. Thank you.)
No one turned away due to lack of funds.
 cash or cheques accepted with cheques payable to Karen Porkka
(please contact to make arrangements for these methods of payment not online)